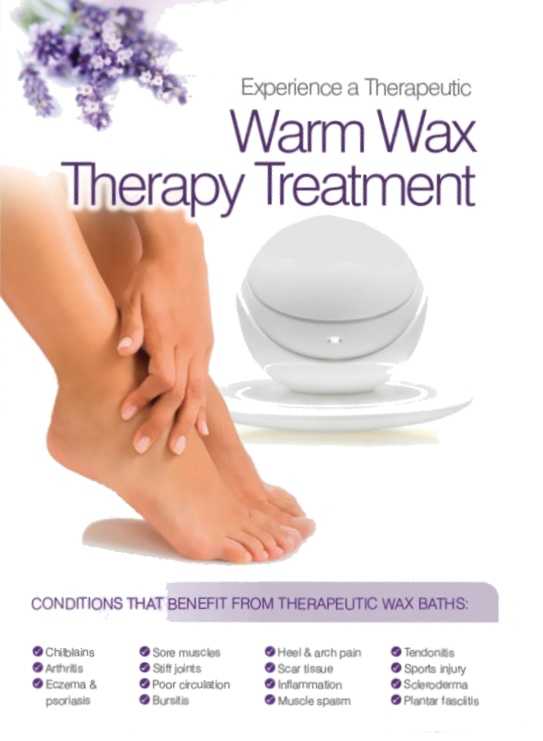 This relaxing therapeutic treatment uses paraffin wax heat therapy to increase blood flow, tolerance for pain, relax muscles and increase hydration of the skin.
This beautiful treatment includes a foot scrub, followed by a foot massage using essential oils followed by the warm wax being gently brushed onto the feet before being placed in warm booties for a time to relax. This is followed by a further foot massage and application of moisturising cream.
The Parrafin wax has a deodorising and soothing effect on the skin. The essential oils used in this treatment intensely moisturises and provides antiseptic and anti-inflammatory action.
This treatment is intended to moisturise and soften the skin while providing a therapeutic and healing effect, helping conditions such as poor circulation, arthritis, eczema and psoriasis.